One-Stop-Connection of Industrial Automation Equipment, Industrial Gateways & Enterprise Information Equipment
Lean cockpit IIOT, being as the hub connecting intelligent device, aims to build a service system based on edge computing, equipment management and data collection, which to meet t needs of digitalization, networking and intelligence of the manufacturing industry
Ubiquitous Connection
Ubiquitous Internet of Things, which based on full scene intervention and data collection of IOT equipment, meets needs of over 300 protocol adaptations,10,000 device access, 1,000,000 data processing and 4,000 point variable acquisitions
Ubiquitous Connection
Ubiquitous Connection
Ubiquitous Internet of Things, which based on full scene intervention and data collection of IOT equipment, meets needs of over 300 protocol adaptations,10,000 device access, 1,000,000 data processing and 4,000 point variable acquisitions
Efficient configuration
Supporting instantiation generation which based on data model
Efficient configuration
Ubiquitous Connection
Supporting instantiation generation which based on data model, fast access and modeling of multi protocol, multi platform, multi network and multi region devices, as well as generation and distribution of gateway configuration files
Real Time Monitoring
Supporting online view of equipment operation data
Real Time Monitoring
Ubiquitous Connection
Supporting online view of equipment operation data, real-time data detection, etc. and providing visual real-time query and status monitoring of equipment
Data Intelligence
Using AI technology, based on OT+IT data, processing analysis
Data Intelligence
Ubiquitous Connection
Using AI technology, based on OT+IT data, processing analysis, modeling and learning, mining the core value of industry such as energy consumption prediction and health assessment
Safe and controllable
The two-way authentication of devices can be realized through users
Safe and controllable
Ubiquitous Connection
The two-way authentication of devices can be realized through users, gateways and devices, which ensures that only legitimate devices can access the platform. At the same time, the transmission channel is fully encrypted to ensure data security
Focus on perception, control, and prediction technology to improve the efficiency and quality of production lines

Lean Cockpit
---
Through high-frequency and real-time data collection, the Lean Cockpit Platform establishes a data mechanism mode as well as uses massive data analysis and AI technology to improve equipment production efficiency, pull material turnover, improve product quality, reduce production costs and improve production processes, contributing to the entire industrial value chain, and endowing the entire industry ecosystem with flexible and agile industrial capabilities.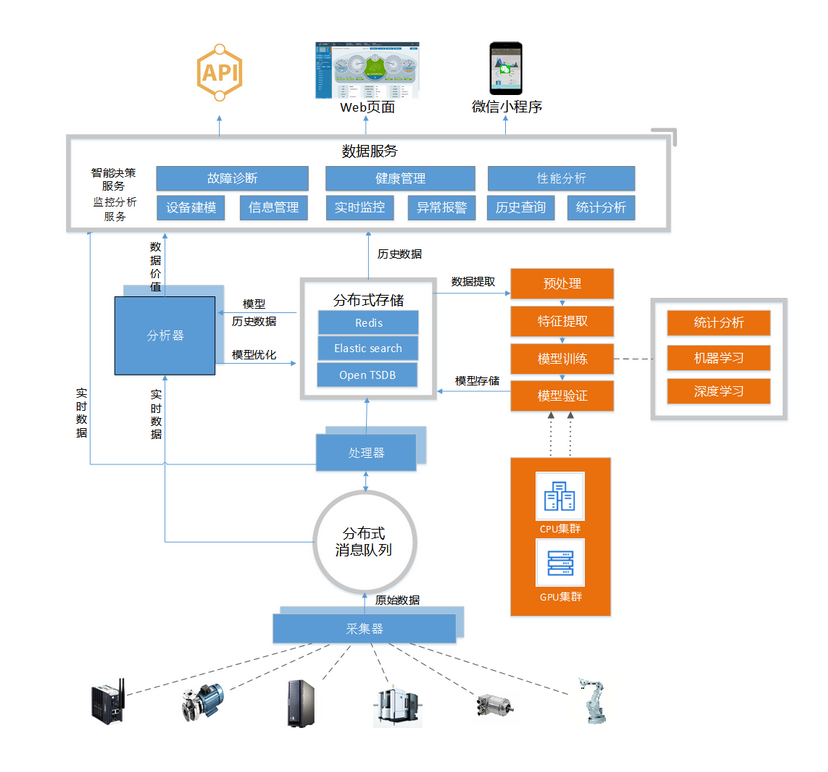 Advance prediction of equipment status based on cloud network edge technology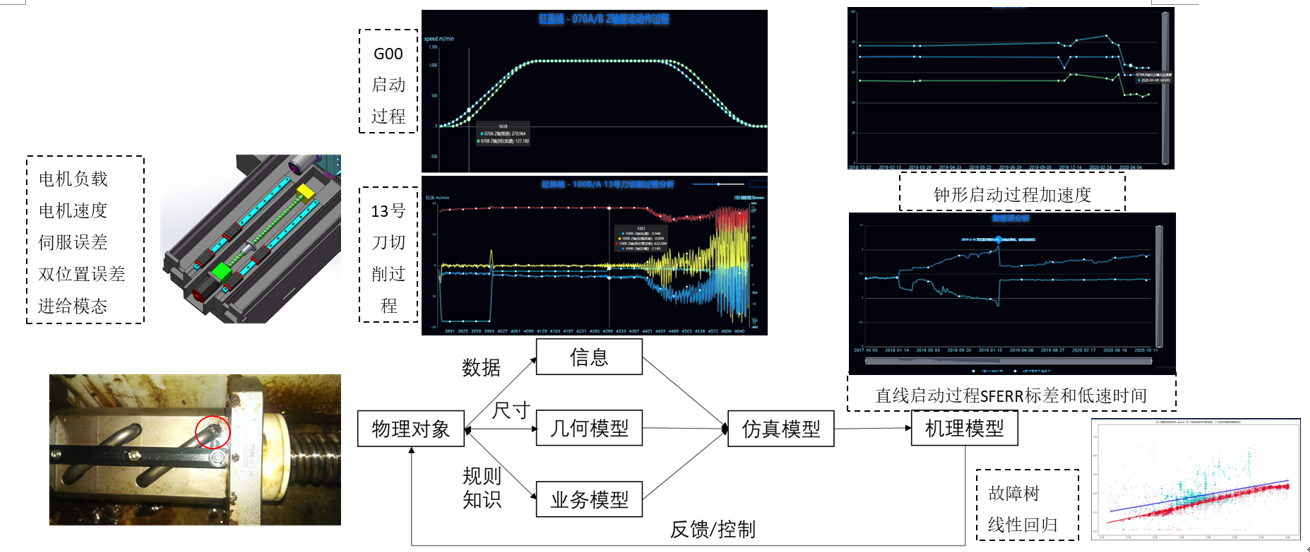 ---
With the help of cloud network edge technology, the massive data generated during the operation of the equipment can get collected and preprocessed, meanwhile several business links are applied through storage and management, mining and analysis.
Application scenarios cover the whole business chain of industrial production and the whole life cycle of machine tools, which mainly include status description, diagnosis and analysis, prediction and early warning as well as auxiliary decision-making,which participating in various links from the factory's internal production process and process optimization, production equipment maintenance and early warning, energy consumption control, tool cutting quality monitoring, and play the core driving role in different application scenarios.
Equipment life cycle management can ensure rapid maintenance, quality maintenance and improve production efficiency

TPM
---
With the development of equipment network and artificial intelligence technology, it brings opportunities for the development of equipment life-cycle health management. Our company took the lead in proposing the concept of Large Health Platform for the full life cycle of equipment, and released the map of development path. We continued to develop equipment network and artificial intelligence technology, encouraging manufacturing, and improving the efficiency of equipment made in China by 15%.
It can be seen from the development path map of equipment life-cycle health management around equipment networking and AI technology that data is the foundation and AI-based scenario construction is the core.
The data dimension is measured by the real-time and comprehensive AI dimension, and the degree of system involvement.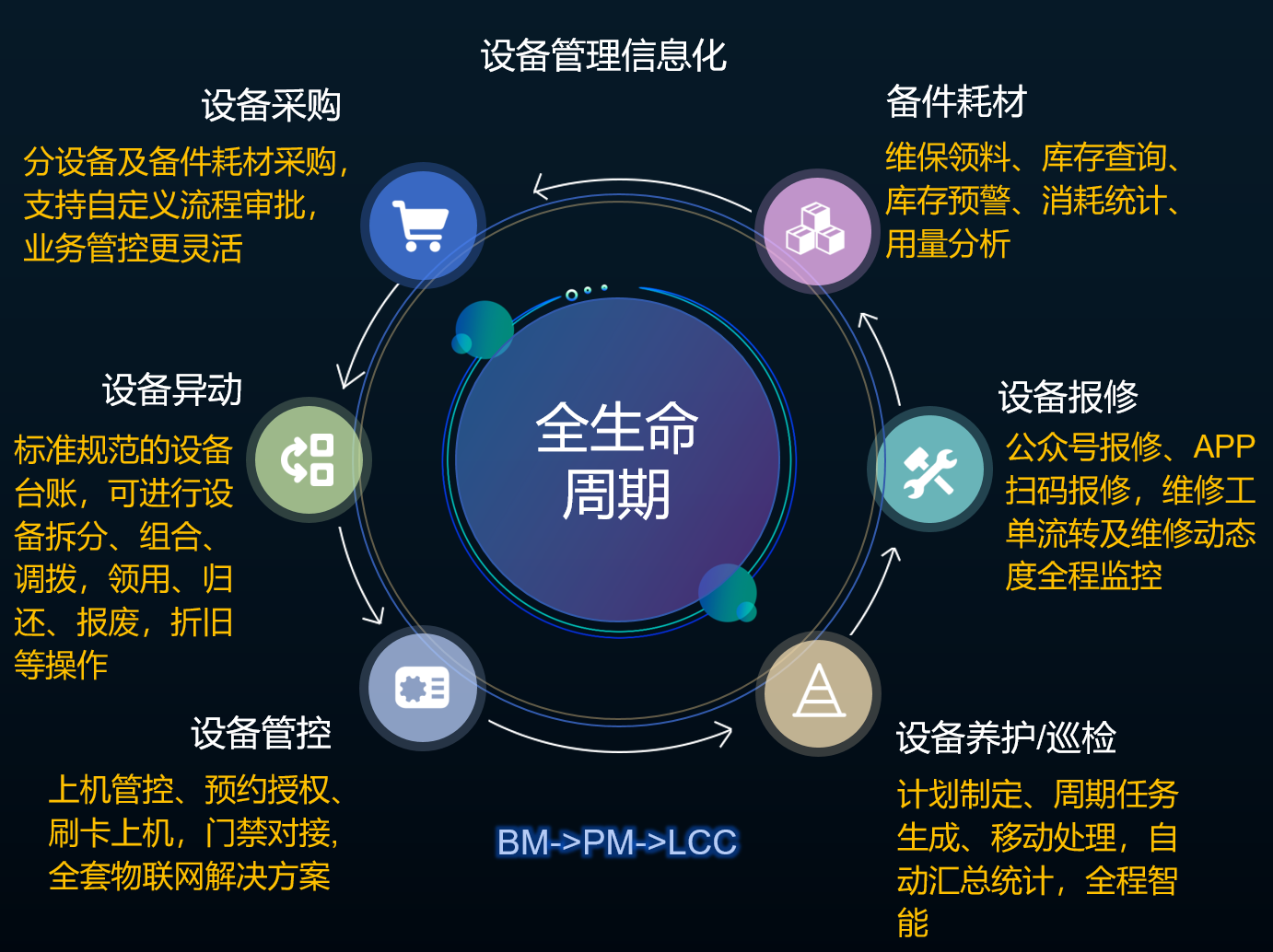 Flexible configuration, flexible control and intelligent production scheduling improve productivity and liberate labor force.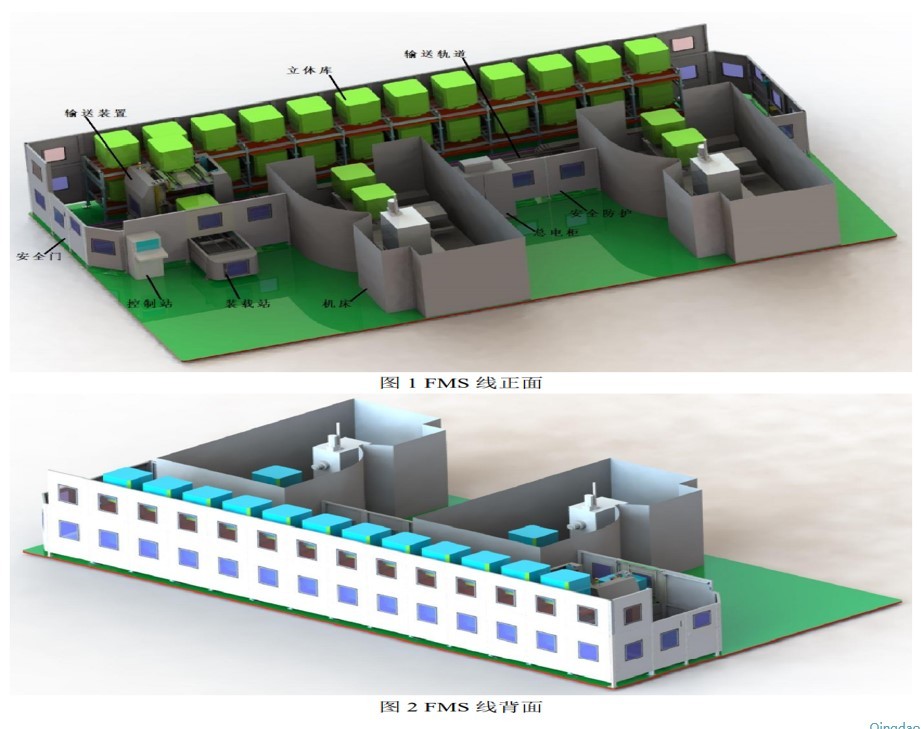 FMS
---
Through flexible configuration, flexible control and sound fault handling mechanism, FMS can realize that the running of equipment and production line can be independent of each other, as well as 24-hour unmanned production from the aspects of logistics scheduling, pallet transfer, beat control, intelligent production scheduling, etc.. It is widely used in production scenarios with multiple varieties and small batches.
Accurate inventory control based on motion control to improve warehousing efficiency.

WMS&WCS
---
WMS completes the storage and retrieval of goods in the warehouse location with WCS control automation equipment through the functions of warehousing, ex- warehousing, moving and cross docking, so as to reduce the manual workload, improve the efficiency and accuracy of warehousing and ex warehouse, and ensure the rhythm of the production line.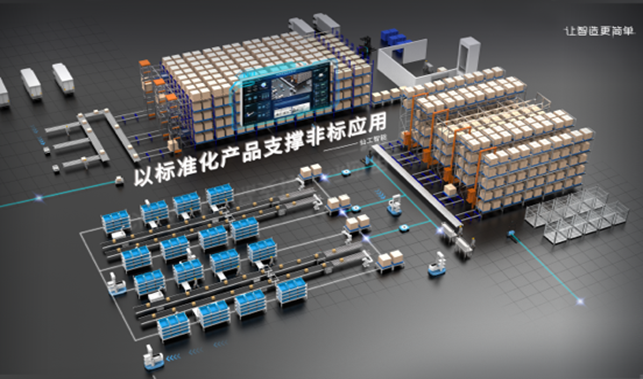 The Strategic Partner of Siemens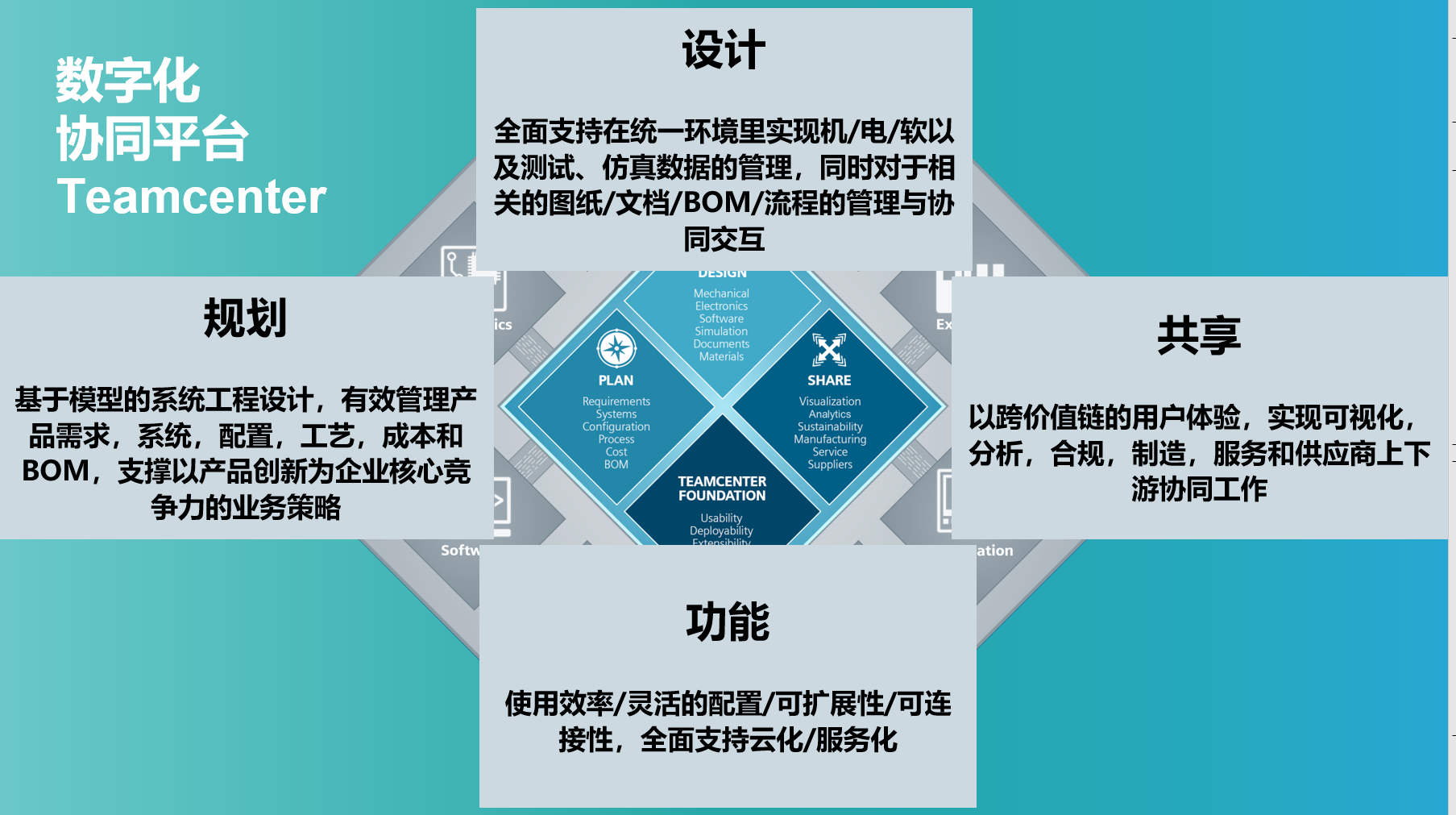 PLM
---
LEADWIN has reached a strategic cooperation with Siemens Industrial Software, which can provide customers with NXCAD, NXCAE, NXCAM, Soliedge 3D design software and TeamcenterPLM platform to realize the full life cycle management of products as well as to provide digital support for enterprises to achieve digital twins.